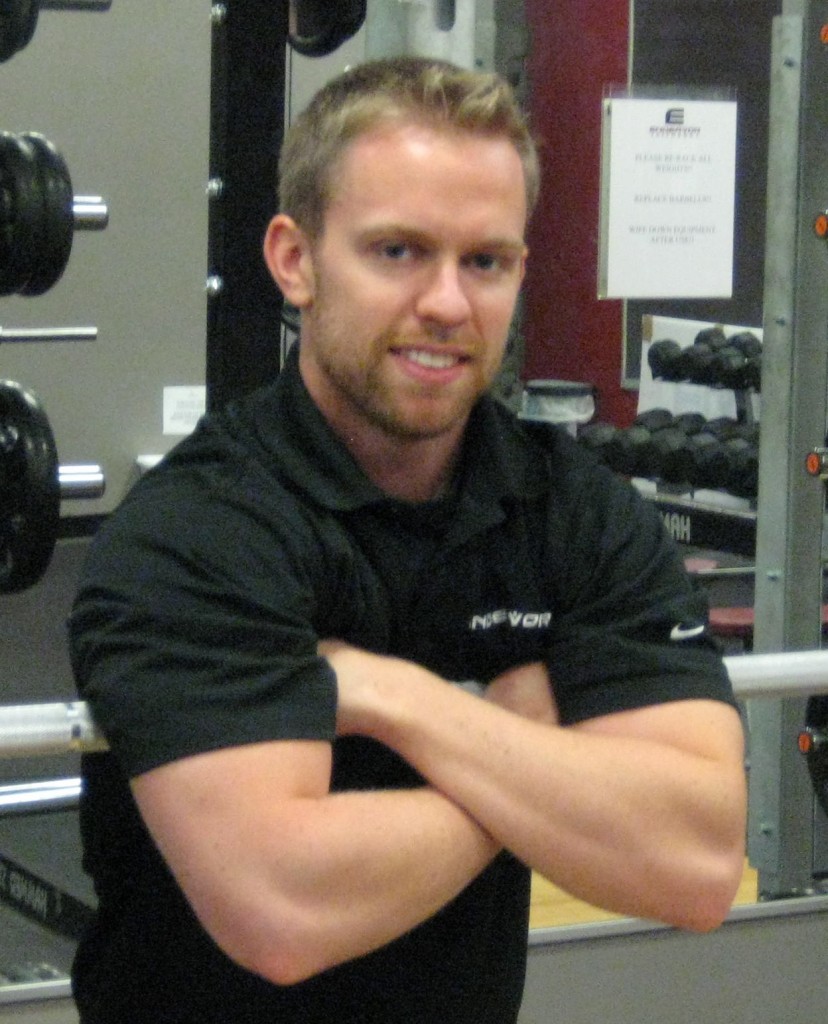 Kevin Neeld is the President, Physical Preparation Coach, and Manual Therapist at Endeavor Sports Performance, in Pitman, NJ, the Strength and Conditioning Coach and Manual Therapist of the Philadelphia Flyers Junior Team, and Assistant Strength and Conditioning Coach with the U.S. Women's National Hockey Team.  He is a Certified Strength and Conditioning Specialist (CSCS) and Licensed Massage Therapist (LMT) holding a Master's degree in Kinesiology & Exercise Neuroscience (University of Massachusetts Amherst), a Bachelor's degree in Health Behavior Science & Fitness Management, and a minor in Strength and Conditioning (University of Delaware). In 2013, Kevin became one of only 9 professionals worldwide to earn the Postural Restoration Trained (PRT) credential from the Postural Restoration Institute.
Kevin has an unwavering passion for helping hockey players fulfill their potential. He recognizes the huge impact that quality instruction, coaching, and training can have on a player's career. In order to help hockey players of all ages and levels succeed, Kevin has developed a number of high quality resources, which you can learn more about here: Products
Kevin  is sought after for his expertise in blending high performance training with injury prevention and post-rehabilitation work.  At Endeavor, Kevin has trained athletes for improved performance while alleviating symptoms of a variety of injuries, including: shoulder labral tears, hip labral tears, shoulder impingement, hip impingement, sports hernias, groin pain, hip flexor strains, and low back pain.
After completing a successful college hockey career at the University of Delaware ('05-'06: MVP; '06-'07: Team Captain, Lifetime Achievement Award, 2nd Team All-American), Kevin served as the Assistant Coach of the University of Massachusetts-Amherst Women's Ice Hockey Team and assisted with the implementation of the strength and conditioning program for the UMass-Amherst Men's Ice Hockey Team.  Kevin continues his work in ice hockey serving as a coach, educator, and program consultant in the sport.
An accomplished author, Kevin has had articles published in Men's Fitness and many of the top fitness and performance sites, including AskMen.com, StrengthCoach.com, T-Nation.com, EliteFTS.com, and SportsRehabExpert.com. He also wrote Chapter 3: The Real Reason You Can't See Your Abs in the Men's Health Big Book of Abs, and is the author of Ultimate Hockey Training, a comprehensive resource on long-term player development and year-round off-ice training methods. Additionally, he has served as an investigator and co-author on scholarly works published in Medicine and Science in Sports and Exercise, Research Quarterly for Exercise and Sport, Perceptual and Motor Skills, and The Journal of Physical Education, Recreation, and Dance.
Kevin possesses the unique ability to combine his backgrounds in research, academia, and athletics to create highly effective programs for athletes and clients of all backgrounds. Specializing in ice hockey training and corrective exercise, Kevin has helped guide athletes of all ages and abilities to optimal health and performance.  Click here for more information on how he can help you achieve your health and performance goals.
Certifications and Continuing Education Courses:
National Strength and Conditioning Association
Certified Strength and Conditioning Specialist (CSCS)
USA Weightlifting
Certified Sport Performance Coach
Functional Movement Systems
Functional Movement Screen Levels 1 & 2
Selective Functional Movement Assessment

Titleist Performance Institute
Level 1 Certified
Postural Restoration Institute
Myokinematic Restoration
Postural Respiration
Pelvis Restoration
Cervical-Cranio-Mandibular Restoration
Impingements and Instabilities
Advanced Integration
Postural Visual Integration
Postural Restoration Trained
National Certification Board for Therapeutic Massage and Bodywork
Nationally Certified Massage Therapist
Fascial Distortion Model
Full Body Certified
Functional Range Release (FR)®
Upper Limb Certified
Active Release Techniques (ART)®
Full Body (Lower Extremity, Spine & Upper Extremity) & Long Tract Nerve Entrapment Certified

Myopain Seminars Manual Trigger Point Therapy
Top 40, Lower Body, & Upper Body Courses
RockTape Certified
Fascial Movement Taping Levels 1 & 2

Prague School of Rehabilitation and Manual Medicine
Dynamic Neuromuscular Stabilization "A" & "B" Courses

Poliquin Biosignature Modulation
Biosignature Modulation Level 1 Practitioner
Precision Nutrition
Precision Nutrition Level 1