On Wednesday night I made it out to my first Flyers game of the year to watch them battle against the Sharks. It was one of the most exciting (and disappointing) games I've seen in a while. Flyers gave up a 4-1 lead, scored a goal as time expired in overtime (that was disallowed), and then lost in the shootout. D'oh!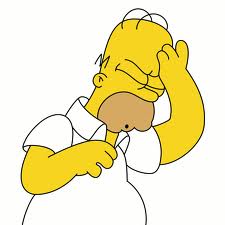 I also got to see a few of the players I used to work with at UMass Amherst (who were out to see former UMasser Justin Braun play) and catch up with Mike Potenza briefly.
Mike had a really interesting video series at Hockey Strength and Conditioning this week on lateral speed training. I'm very progression oriented. With a few exceptions, if I can't regress or progress an exercise, it won't find its way into my programs. Coach Potenza demonstrates a 4-step lateral speed training exercise progression that doesn't require a lot of equipment at all (perfect for most youth organizations). To see Coach Potenza's progression (and his cat-like agility) click this link:
Videos: Lateral Speed Drills from San Jose Sharks Strength Coach Mike Potenza
I added an article with a few videos demonstrating a somewhat common shoulder movement abnormality we see in hockey players during upper body pressing movements, what the cause may be, and a few of the strategies we use to fix it. You can check that out here:
Videos/Article: Preventing Shoulder Injuries I: Implications for Pressing Exercises from me
The forum discussion on a hip impingement case study has been excellent. My friend Jeff Cubos is in the process of shooting some video on posterior hip capsule stretches (something almost every hockey player needs to be familiar with) so look for those in the next few days.
Click the link below for more information about Hockey Strength and Conditioning! See you on the inside!

To your continued success,
Kevin Neeld
P.S. Remember, it's only $1 to try for the first week. You will never find more hockey training content anywhere for $1…trust me (I've looked!).
Please enter your first name and email below to sign up for my FREE hockey training newsletter!