This may be the single most powerful hockey development video in the history of the game. I've been fortunate to hear this presentation a few times, and every time I take away something new, some better way to help hockey players compete at the most elite levels.
I'm not sure if this video was supposed to be available to the public or if it leaked, but I emailed Coach Boyle and he said it was important that we spread the word. Last week I posted a few videos that I think everyone should watch-those videos help improve leadership, drive, and character. Ultimately, those are "become a better person" videos. This, more relevant to your interests, is a "become a better hockey player/coach/parent/strength coach" video. Coach Boyle has developed more elite level hockey players from a training standpoint than anyone else in the world. In this video, he tells you exactly what we need to do to develop elite level players and, equally as importantly, exactly what we need to avoid.
If you're a youth coach, parent, or player, you NEED to hear what Boyle has to say.
Check it out below:
To your success,
Kevin Neeld
Finally, the Secrets of Elite Level Hockey Development are Revealed!
Click the image below to discover how you can benefit from over 150 years of collective hockey development experience from 14 of the world's top experts!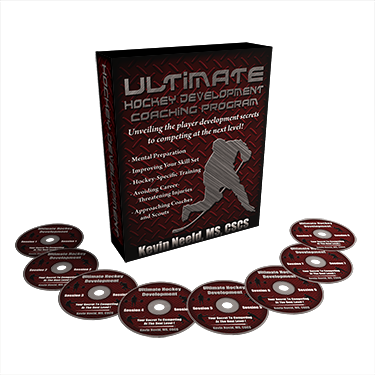 Please enter your first name and email below to sign up for my FREE Athletic Development and Hockey Training Newsletter!